Tan A Dai Thanh's products are honored as key industrial products
02/07/2021
On December 11, the Department of Industry and Trade of Hanoi held a ceremony to honor and award the title of Key Industrial Products of Hanoi City in 2020 for 26 products of 19 enterprises. These are products belonging to the group of high-tech industries, the main export group, contributing a large proportion to the city's total industrial production value. Two products of Tan A Dai Thanh Group to appear in this list are iPaint and sanitary equipment.
IPaint is a high-end product of Tan A Dai Thanh Group invested and applied with the world's leading technologies in the field of paint production. The closed production process is managed according to ISO 9001: 2015 quality standards, directly supervised by foreign experts.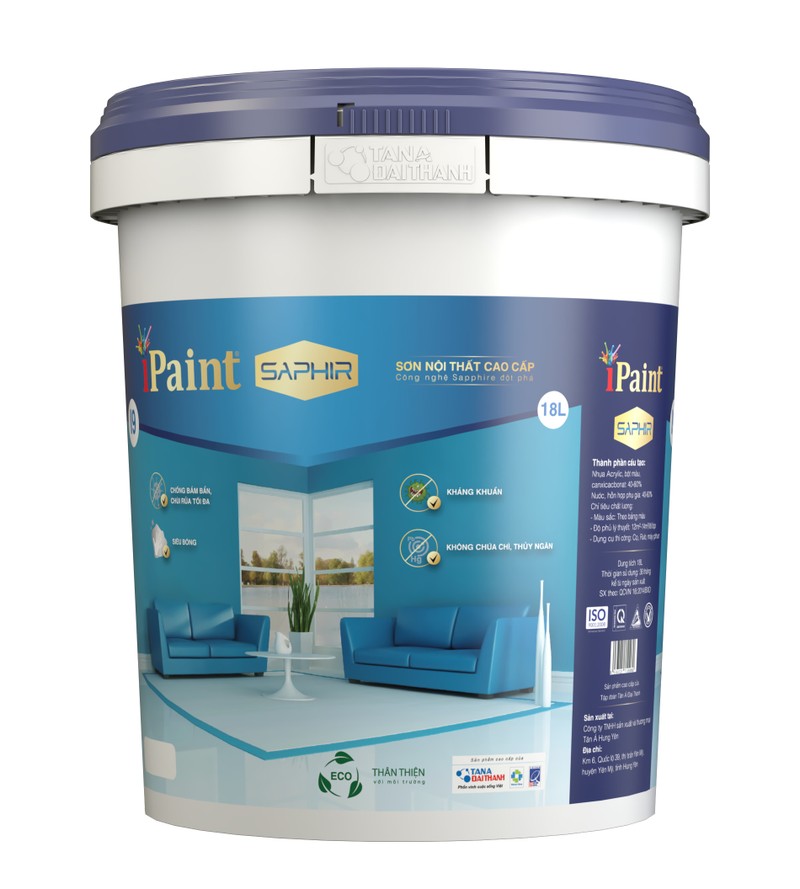 In addition to the paint factory operating in Hung Yen with a capacity of over 10,000 tons / year, Tan A Dai Thanh Group has invested and built the iPaint Paint Factory with European standards (located in Thanh Liem Industrial Park, province). Ha Nam) with a scale of 13 hectares with an investment capital of 2,000 billion VND, the capacity of phase 1 is 30 million liters / year, enough to supply for domestic paint needs and export.
In addition to iPaint paint, Tan A Dai Thanh's sanitary wares including stainless steel showers and sinks are also recognized as key industrial products, produced on advanced production lines with high quality and beautiful shape suitable to consumer tastes.
The title of "Key industrial products in 2020" is the recognition of the People's Committee of Hanoi for the efforts of Tan A Dai Thanh Group in applying scientific and technical advances and modern technology in production and application of quality management systems according to international standards. The products of Tan A Dai Thanh Group are always highly competitive, promote traditional values, orient products of the same type, contributively affirm product reputation, enhance the brand value of business in the market and in the business community.
IPaint of Tan A Dai Thanh Group currently has more than 1260 colors, with many quality paint products. The paint has high anti-alkali properties, good adhesion, creates a smooth surface, increases the color fastness of the coating, anti-mildew, anti-carbonization effectively.

All iPaint paint products are water-based paints that are environmentally friendly, do not cause unpleasant odors, are non-toxic during construction, are safe for health, especially safe for children when playing and in contact with paint film.
Theo Báo Pháp Luật